When it comes to printing your figurines, please know that you do not need to have advanced 3D modelling skills to do so. There are easy steps to learn about this without having a hard time at all. If you want to create your very first Batman, or Yoda, or even a model of yourself, then continue reading this article

for more information.

Upon meeting 3D artists, you will definitely learn from them about the beauty of 3D scanning. They have surely utilized such for their models, and figurines. These are sometimes required for certain projects. You can also do this!

What You Need to Know about Printing Figurines

There are a couple of things you have to be aware of when it comes to printing figurines. These are some of them:

1. 3D Printer

2. An Xbox Kinect

3. 3D Scanning Software

It does not matter whether you come with 3d modelling skills or not, the given requirements are mandatory in order for you to complete the task. The first tool that you may have to secure is either the Skanect, or the Reconstruct Me. This is a type of software which is meant to edit, and construct your 3D scanned model.

Another piece of equipment that you should have with you is am Xbox Kinect. This comes in lower prices now so there is no need for you to worry. In purchasing though, ensure that you utilize one with a more normal USB port. This can be purchased in online stores including Amazon. This is made possible because the mentioned is not a proprietary Xbox port. In order for this to work with your PC, ensure that you have this along with your Xbox.

Once all of the aforementioned have been set, the last one that you will need is to have a 3D printer. This should be your own of course. There are also printers which may be purchased below $300. You do not have to spend a fortune for this. You only need to research more, so that you may end up with the right equipment that you will need. There are also reviews written for all these. Please check them when you can.

If you want the best found in the market, you should check on the Robo 3D R+1. This can be pretty helpful! If you are going to look at Amazon, it is sold under $400. If your budget can, you may have it of course.

Indeed, to own your own printer can be way cheaper because this will allow you to print whenever you like. You can start by having small miniatures first. These can be utilized for various role playing games that include Dungeons & Dragons. It will only take a matter of getting all the gears together. Remember, all of these can definitely work.

The Xbox's Kinect is also good for those who do not have any scanning experience. This too should work!
Powered by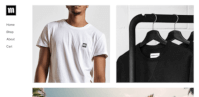 Create your own unique website with customizable templates.